---
Page content
SHOWCASE INTO THE DIGITALE FUTURE
Smart Regions, Smart Cities, Smart Country: Designing future solutions. A modern public administration and smart urban development concepts are the most important future topics of our time. The answers to many questions which digitization raises for the federal state, public administration and society are innovative technology solutions for public services and social security.
In addition to the already known topics like the implementation of the online access act, the innovative procurement, it security and -consolidation as well as digital sovereignty in 2021 we will concentrate even more on open data, data strategy, gaia-x and the cloud in administration. In the smart city & smart region area, we will have a strong focus on digital education and communal practice in 2021.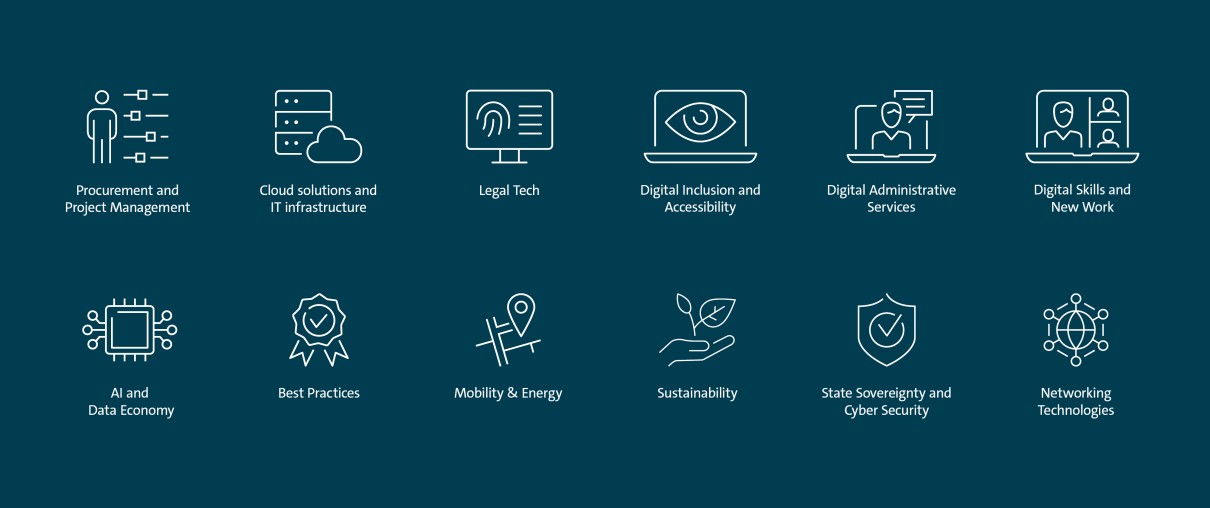 SCCON TEAM
You have any questions? We will be happy to assist you!
T +49 30 3038 2300
Subscribe to our newsletter.
We will keep you up to date with developments of the Smart Country Convention.